Deleting Experiment Sections
To delete a section from an experiment, click on Remove in the section context menu. After confirmation, the section will be archived and is accessible in the Archive.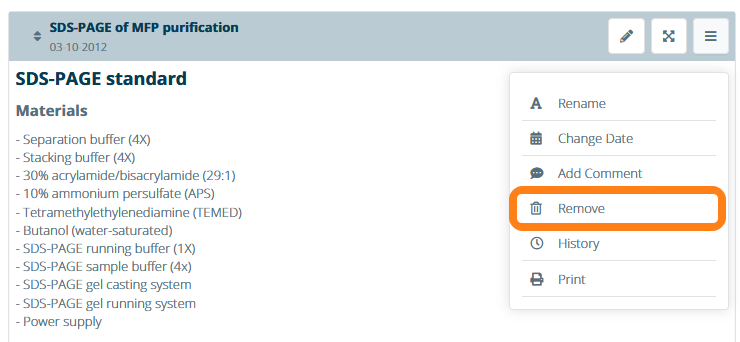 In accordance with GLP compliance, removed sections are deleted but are archive and can easily be recovered from the archive.