Updating Sample Series
To update information on a sample series, you can edit the sample series. Open the sample series information sheet and click Edit.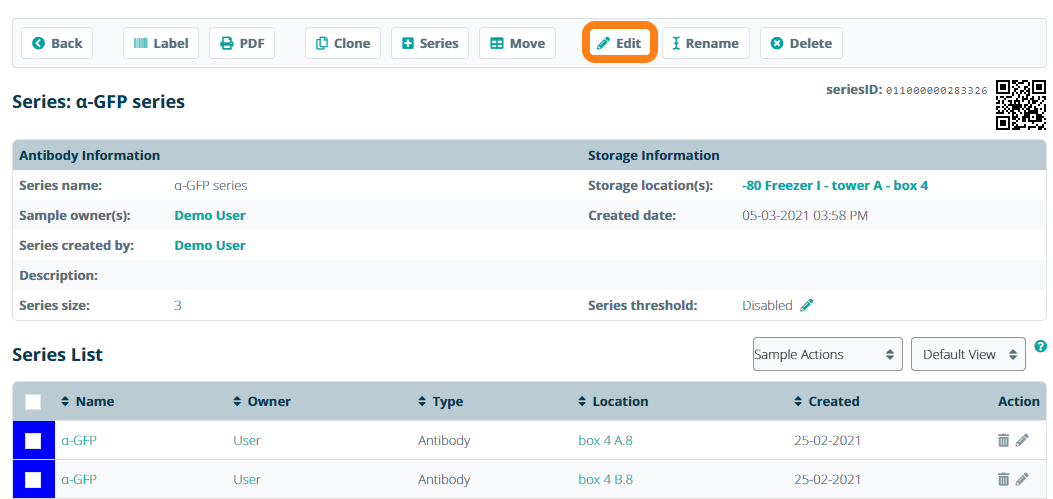 Next you can update or add information and confirm by clicking Save and Close.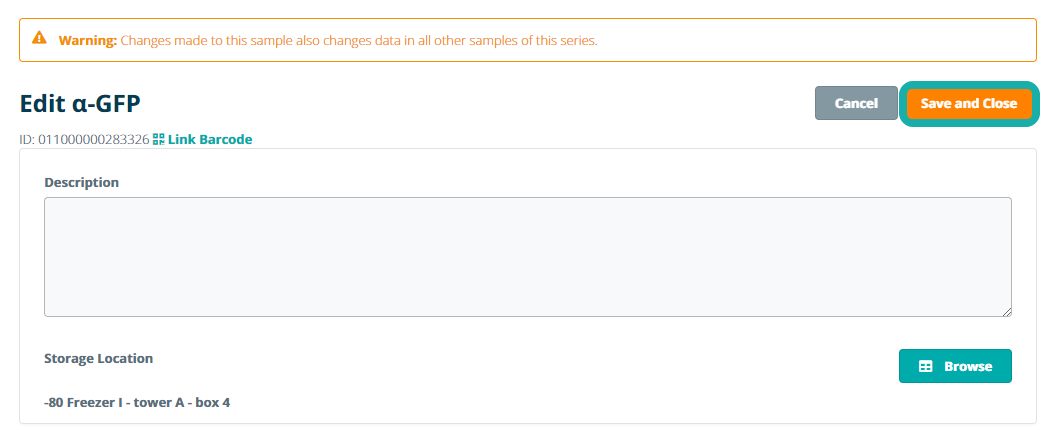 It is important to realize that when updating a samples series, in fact all samples will be updated at the same time. Note: Because each sample in a sample series can have a different name, you cannot change the name of the samples when updating the series. In case not all samples in sample series should be updated, the individual samples should be updated separately or by using the bulk update function.