Adding Samples to Existing Series
To add samples to an existing series, open the sample series information sheet to which you want to add samples. Click on the Add to Series button.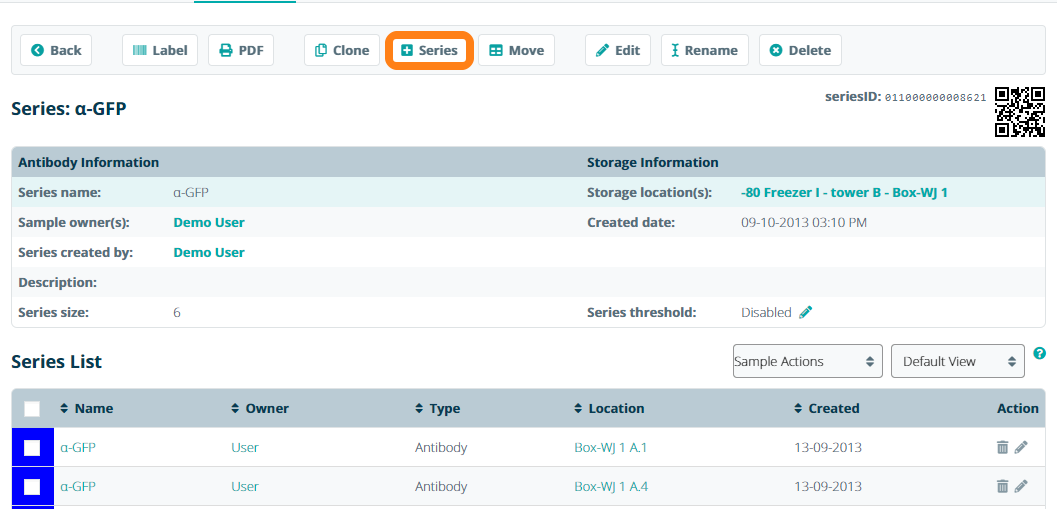 Search the samples you want to add or navigate to the location where samples are located that should be added to a series. Select the samples using the checkboxes and click Choose these samples. Note that to select samples in a box, change from Box View to List View to select samples.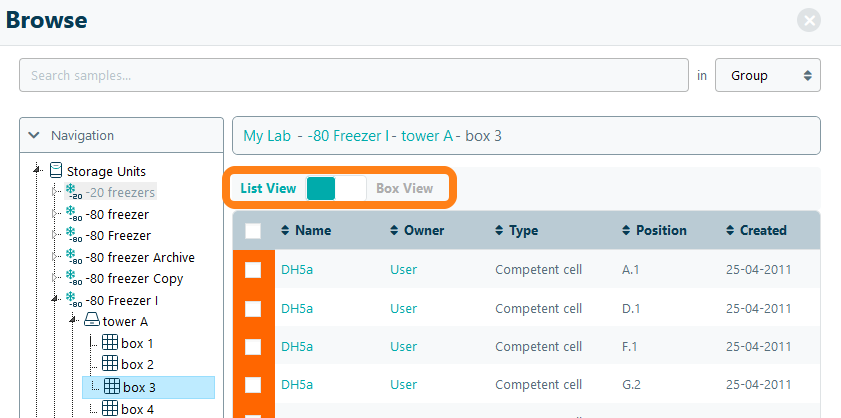 The selected samples are now added to the series and the series size is automatically updated.