Printing Sample Series Barcode Labels
To identify multiple samples, you can also print a label for a sample series. To print a label with a 2D barcode for a sample series first, make sure that either the DYMO LabelWriter© or the Zebra Label Printer (ZPL) are correctly installed. After establishing a connection with the printer to your account, you can print a label by clicking on the Label button on the sample series information sheet.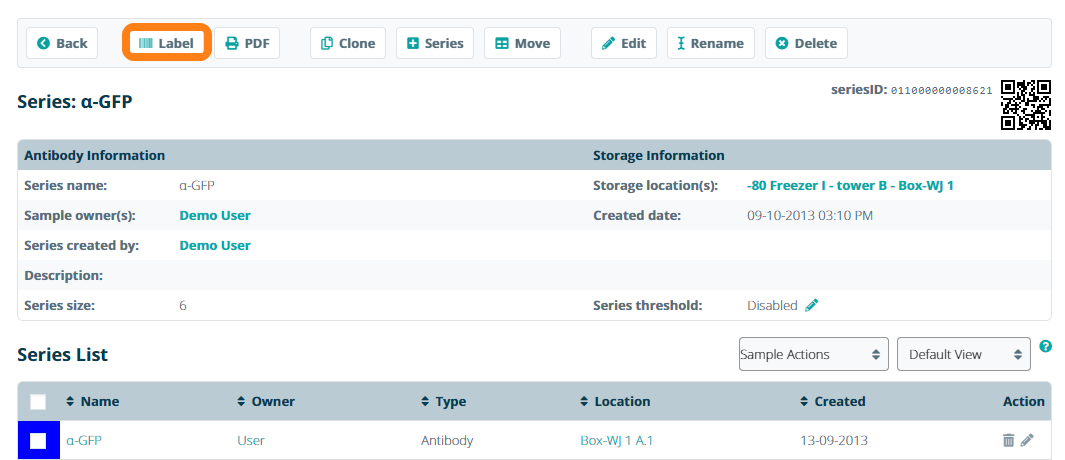 In the case of printing labels with a DYMO LabelWriter©, you can select the type of label you want to print. Note that you should first create a label template for sample series. In the appeared print label window you can see a preview of label you will print.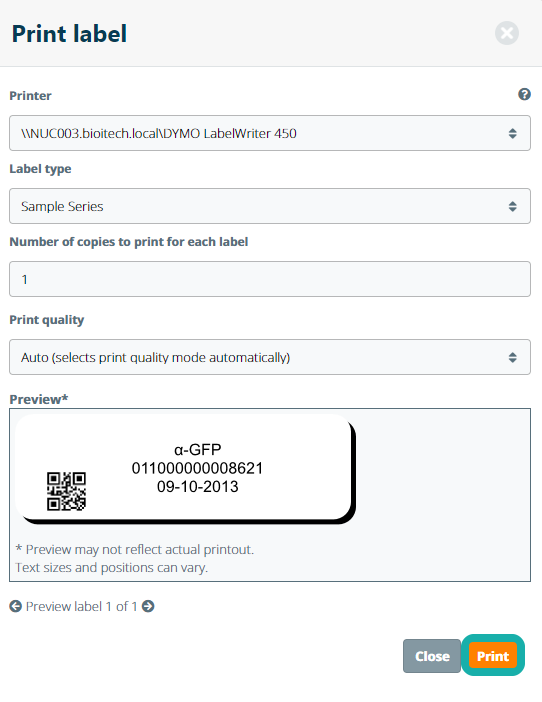 When printing a label with a Zebra Label Printer, a pop-up window is only shown, this is defined in the print mode. Prior to printing a label, a zpl label template for sample series should be created first.