Enable Developer
To enable a user to develop add-ons using the SDK and API, navigate to the System Admin panel and open the Accounts tab. Find the relevant account by entering the email address of the user under Manage Account and click Enable developer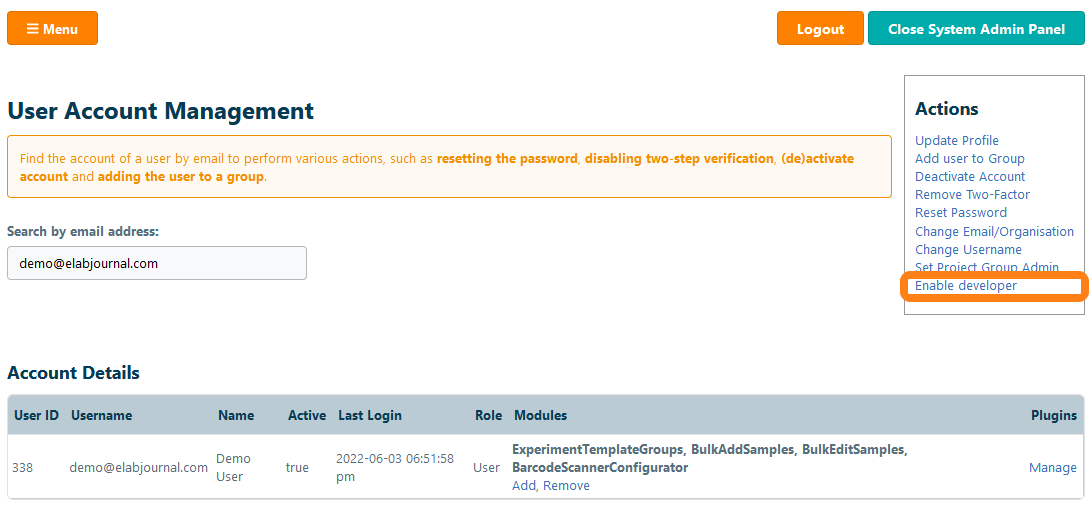 In the appeared window you can choose to Enable developer. You can also choose to remove the developer role by choosing Disable as Developer.

Once the user is enrolled as a developer, the Developer tab becomes available under the Account Settings for the user.

Once the user has completed the set-up of the SDK development environment, he start with the development of an add-on for Marketplace.