Organization Sample Search
The advanced sample search includes the option to search for samples in other labs. Navigate to Advanced Search in the Inventory menu and select the Organisation Search tab.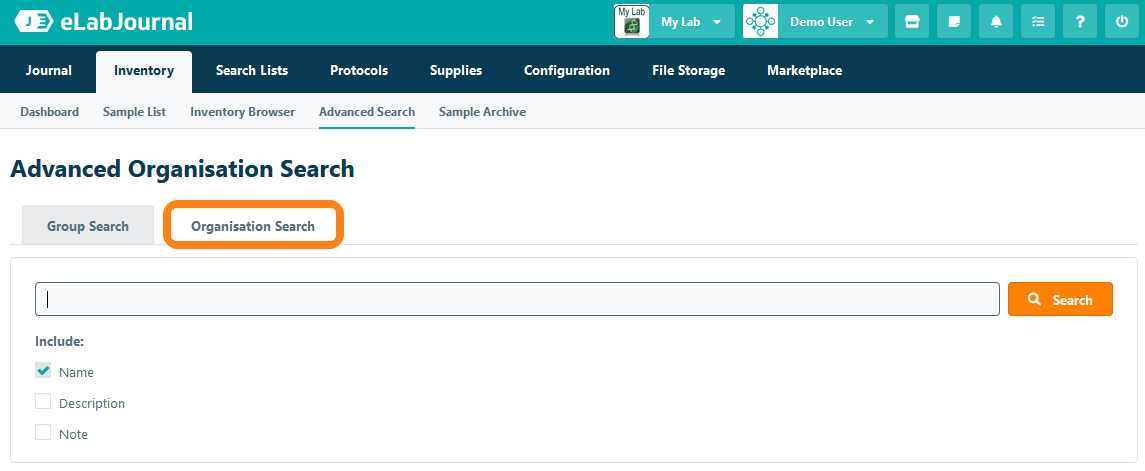 In the organisation search you have the option to find samples from other labs. Note that samples are not available in the organisation search by default. By changing the share setting of the sample type, groups can define samples of a certain sample type to be shared with other groups within your organisation. Once sample types are defined as shared you can select a sample type you want to search in.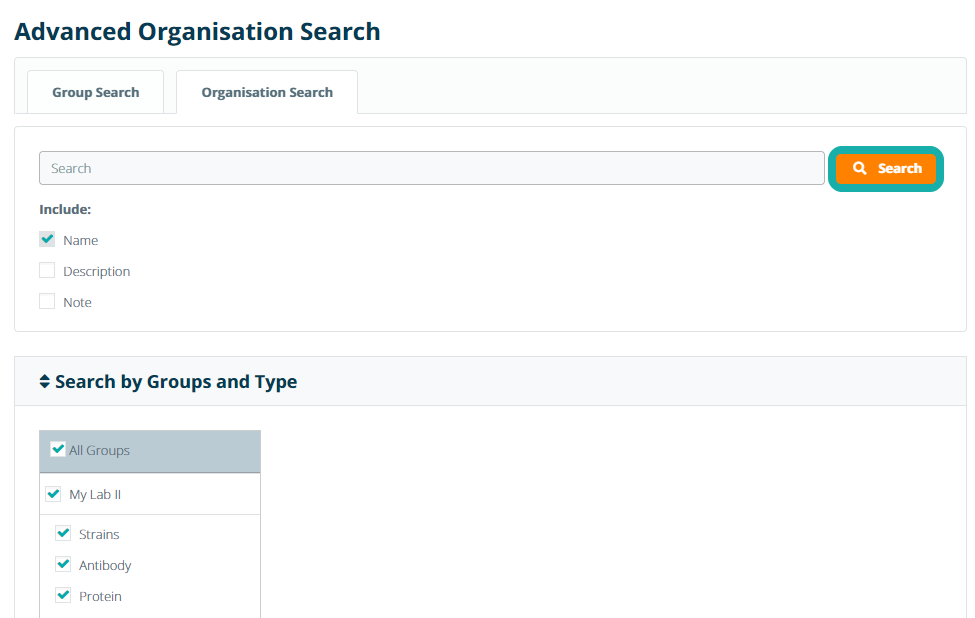 With the organisation search, you will search by sample name and optionally include to search in the sample description and sample notes. Searching in sample specification fields is not supported. Enter the name of the sample you want to find and click Search

In the search results, only the following information of the found samples is listed:
Sample Name

- the name the same was given

Sample Type

- the sample type in which the sample has categorized

Owner -

the name of the

person that is responsible for the sample

Group

- the name of the group in your organisation in which the sample is stored
Note that with the organisation search, you are not able to retrieve the storage location of the shared sample. You must contact the sample owner first using the Request Info first.