Sample Archive
Samples that have been removed from the lab inventory are moved to the Sample Archive. Navigate to Sample Archive in the Inventory menu to find samples that have been previously stored in the lab inventory. In this way, the information of samples that might be linked in experiments remains available.

Use keywords or quick filters to find samples. Click on the sample name in the archive to view the sample information of the archived sample.

In the appeared window the sample information sheet displays all stored sample information. When samples are linked in experiments, the same information sheet is displayed.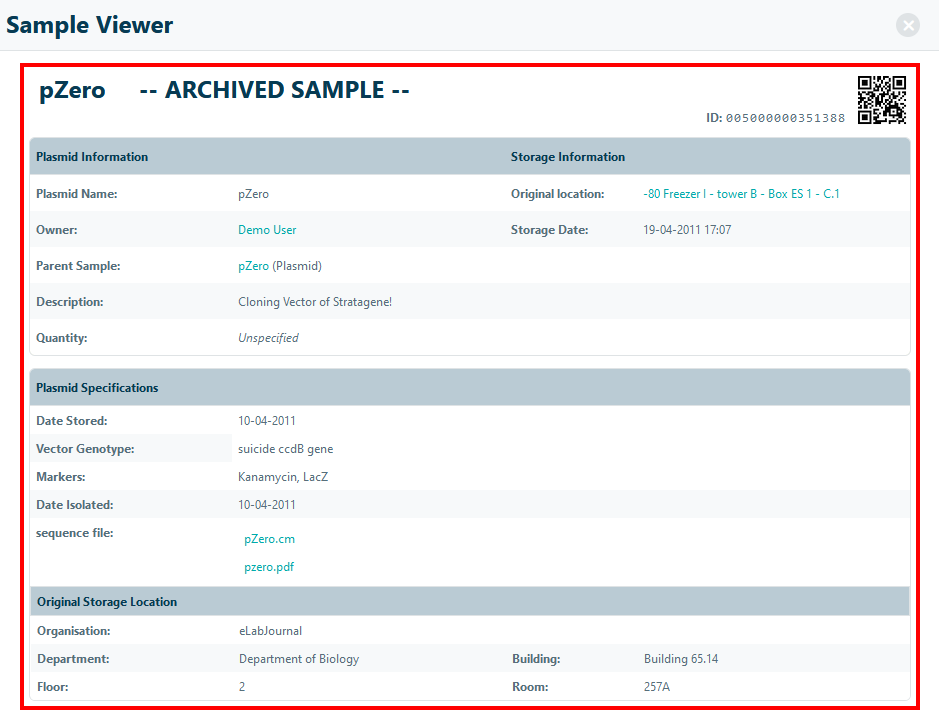 To check who removed the sample from the lab inventory, you can view the Sample Log or Restore Samples from the Archive

To increase the page size up to 200 samples. Select Page size 200 in the drop-down menu.