Signing Experiments
In compliance with Good Laboratory Practise (GLP) and according to CFR 21 part 11, experiments should be signed and locked after completion.
By default, eLabJournal is configured to require a single digital signature to sign experiments. Additionally, it is possible to also require a witness to counter-sign an experiment prior to permanently locking it. Note that while signed experiments are locked to prevent further data modification, they can still be opened in view-only mode.

To sign an experiment, open the experiment and click the Sign button.

Enter your credentials and click Sign Experiment. Note that you can also sign your experiments with your two-step verification code.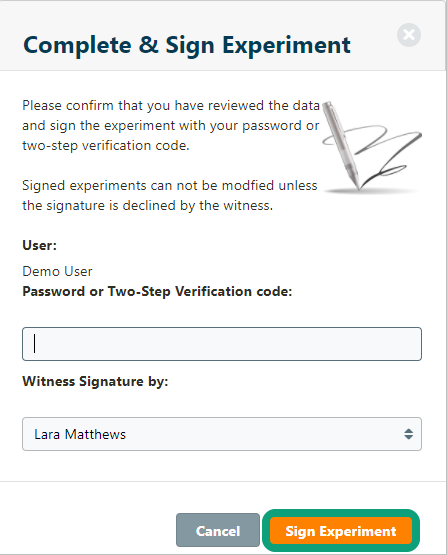 Signed experiments are locked into a read-only mode, and a digital signature including time stamp is visible in the experiment header.
Signing Experiments with Two-Factor code
If your organization uses an organization-specific login (i.e LDAP / AD / SSO), passwords are not stored within the eLabJournal system. For this reason, experiments can only be signed using a generated two-step verification code. To sign an experiment with a two-step verification code, you first need to set up two-step verification for your account.
After clicking on the sign icon, you can enter the two-step verification code in the appeared window.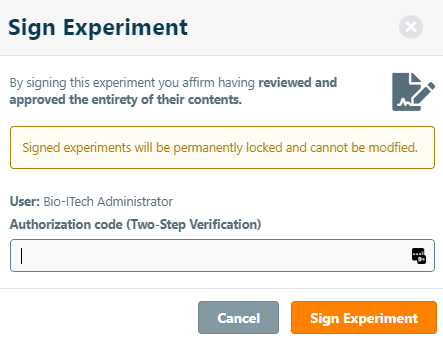 Open the eLabJournal app on your phone and go to Two-Step Verification code.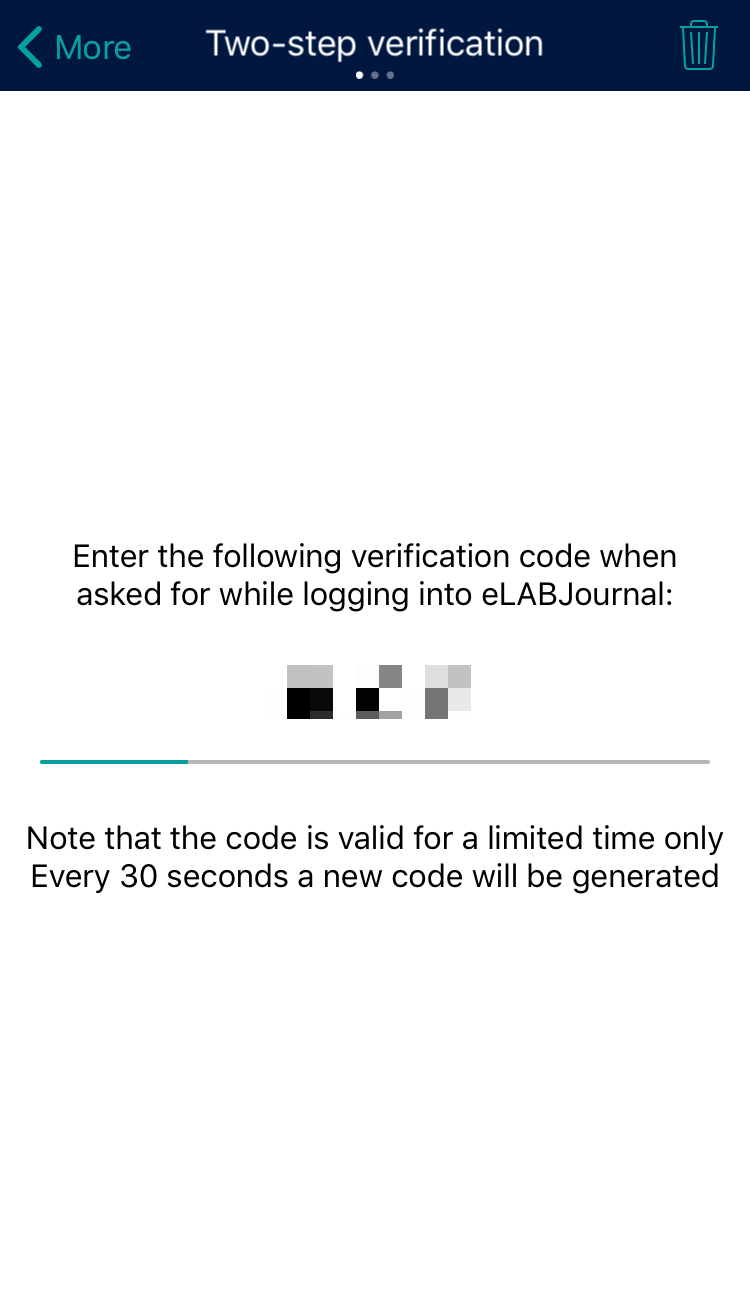 Enter the 6 digits and click Sign Experiment.