Installing System add-ons
Click on the Marketplace tab to see all available add-ons that can be installed on the system level. Click on the add-on to install and proceed with the add-on installation.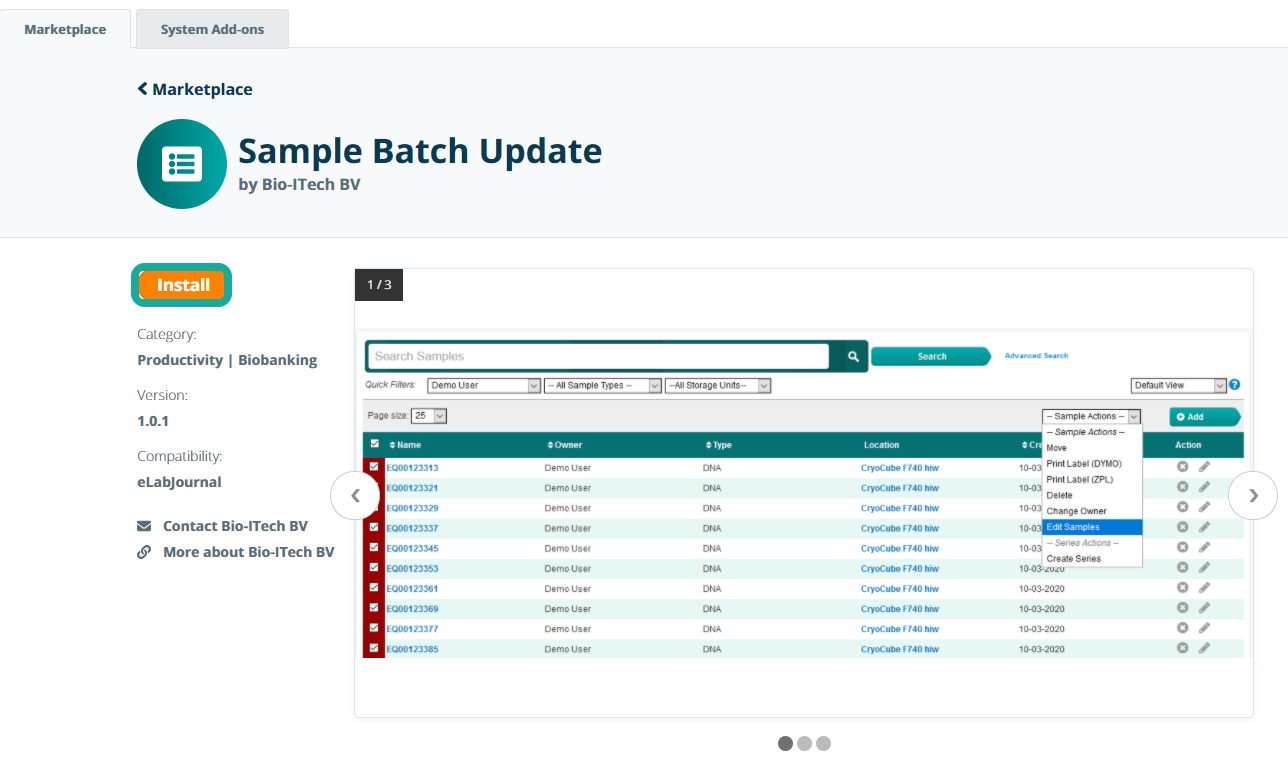 Installing an add-on makes the functionality of the add-on available for all users in the system. Users will not be able to uninstall this add-ons. Once an add-on is installed on the system or organisation level it appears under installed.