Approval of add-ons
For add-ons retrieved from any external repository, you can optionally enforce an add-on approval step prior allowing installation of this add-on within the system. You can enable or disable this setting in the system settings. Once the add-on approval is enforced, the new add-ons retrieved from an external repository will become available in the Marketplace, but cannot be installed. This is accordingly indicated to the users when they try to install the add-on.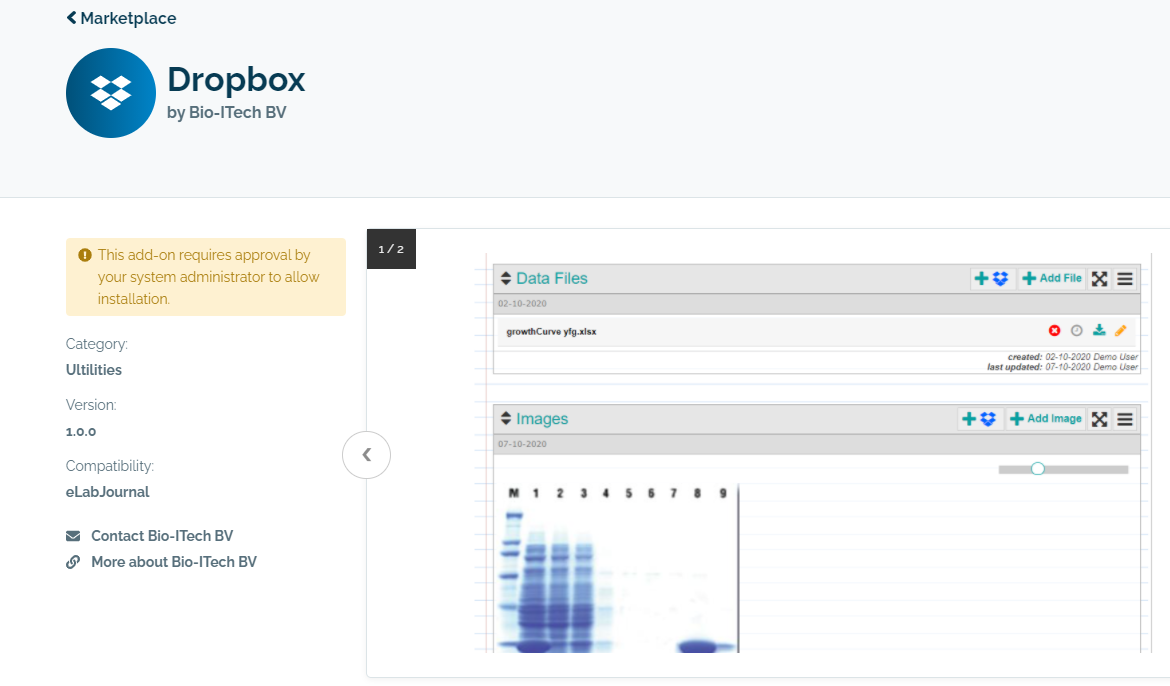 Approving an add-on
To approve an add-on, navigate to the System Marketplace in the System Admin panel and select the corresponding filter to display all add-ons that require approval. Click on Approve to approve the add-on for use in the Marketplace.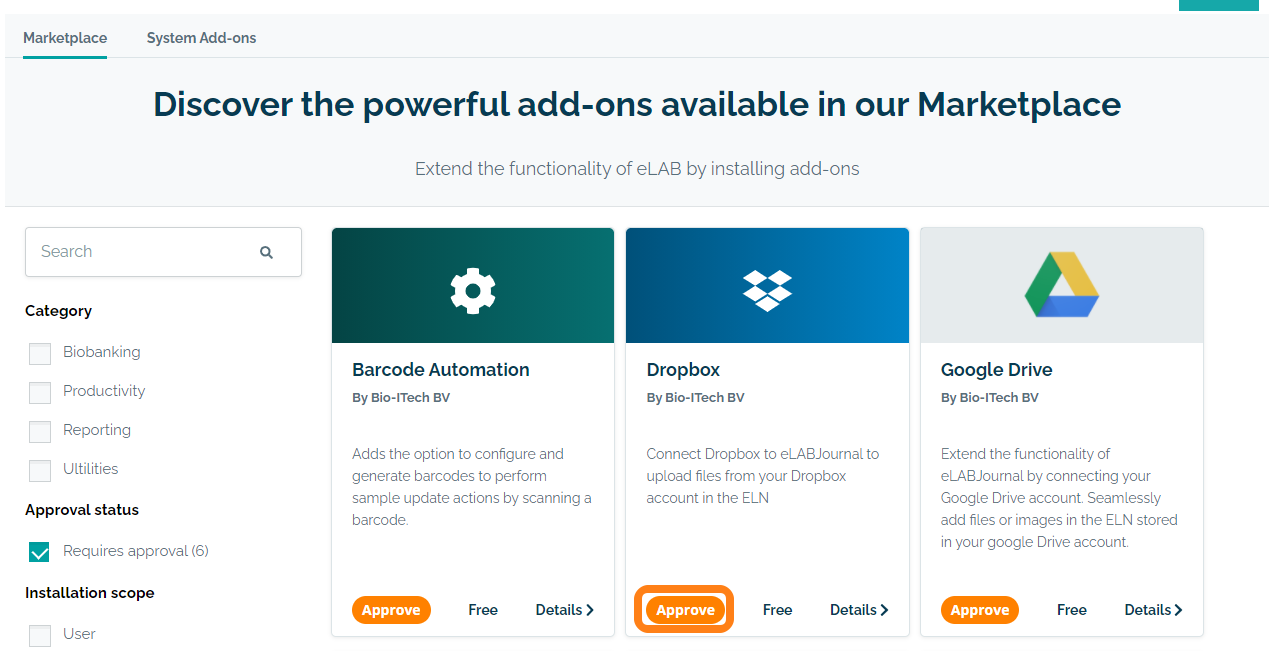 During the approval process, you can optionally ensure that the approved add-on is only made available to a selected user of group in the system. To do so, click the corresponding option and select the user or group for which the add-on should only be made available in the Marketplace. Note that whether an add-on can be made available for installation on the level of a user or group is dependent on the set installation scope of the add-on.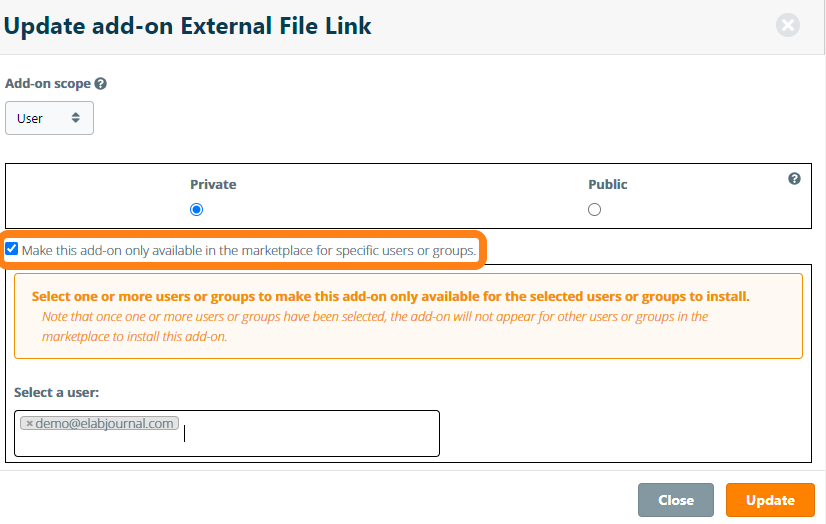 Once the add-on is approved, the option to install the add-on becomes available in the Marketplace for a user or group. Note that any add-on already present in the system prior to when the setting for add-on approval is activated is already regarded as approved in the system.