Numeric Field
To add a field that validates to only contain a number, choose Numeric Field.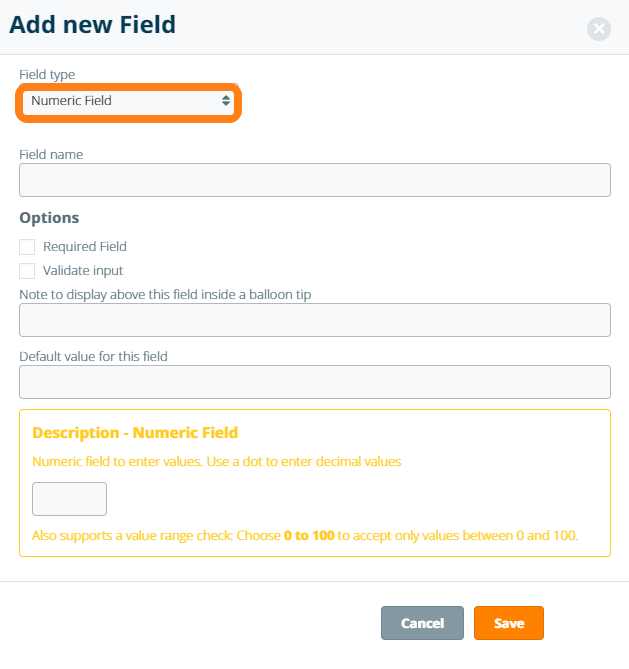 After saving the field, a numeric field is created that allows you to only enter numbers. Note that you can input decimal numbers when using a dot (.) a the decimal separator.

For numeric fields the following field options are supported:
Required field

– check this option to make data entry required prior to storing a sample

Note field

– information for end-user displayed in a tooltip balloon

Default value

– default value in the field when adding a new sample
Input Validation
Use Validate input to validate if the entered value falls within the desired range.