Adding Custom Fields
When adding a custom sample type, it contains 4 fields by default including the Sample Name, Description, Storage Location and a Notes field. If your lab has access to the QuantityTracking Module, the quantity field is also present. You can further customize the sample type by adding any field in the sample type template. To add a custom field, click Add New Field. Note that you can also choose to add one of the predefined templates in the system and customize that by removing or adding fields.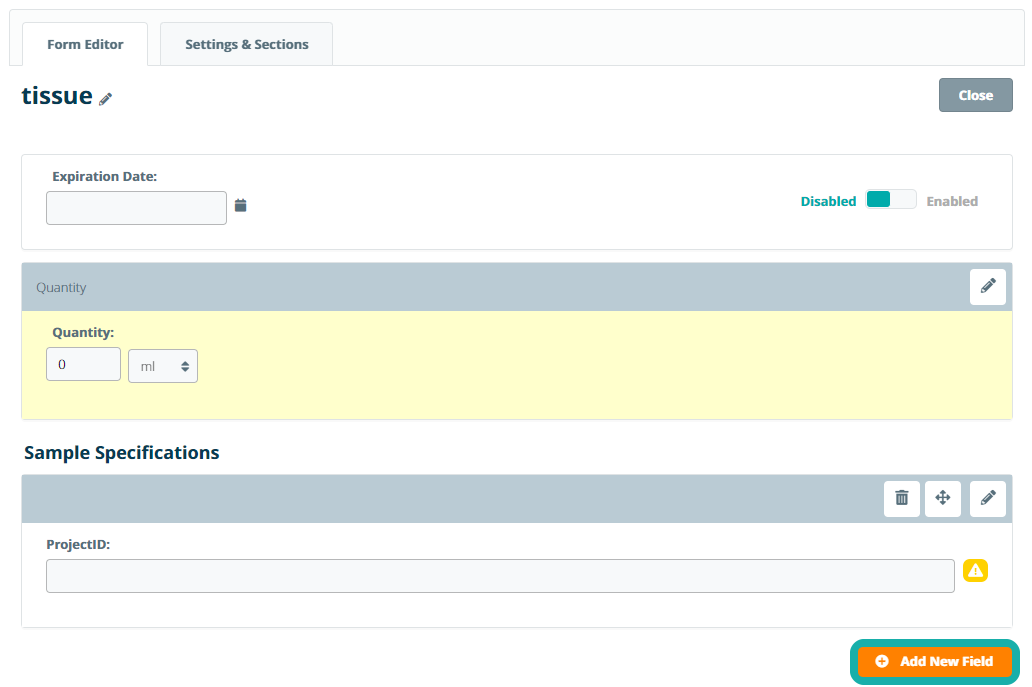 In the appeared window you can select the type of field you want to add to the sample type template. The following field types are supported:
Note that each of these fields supports different field options that can be set when adding the custom field.