Printing Equipment Barcode Labels
Use the Mobile App to book devices by scanning a device barcode. To print a device barcode, navigate to Inventory – Inventory Browser and select the device from the tree. Click on the Print Label option in the print compartment option. Note that this option is only available if you enabled the DYMO LabelWriter or Zebra Label Printer on your account.

Choose one of the system template labels, or add a custom label, including a 2D barcode and click Print to print the barcoded label.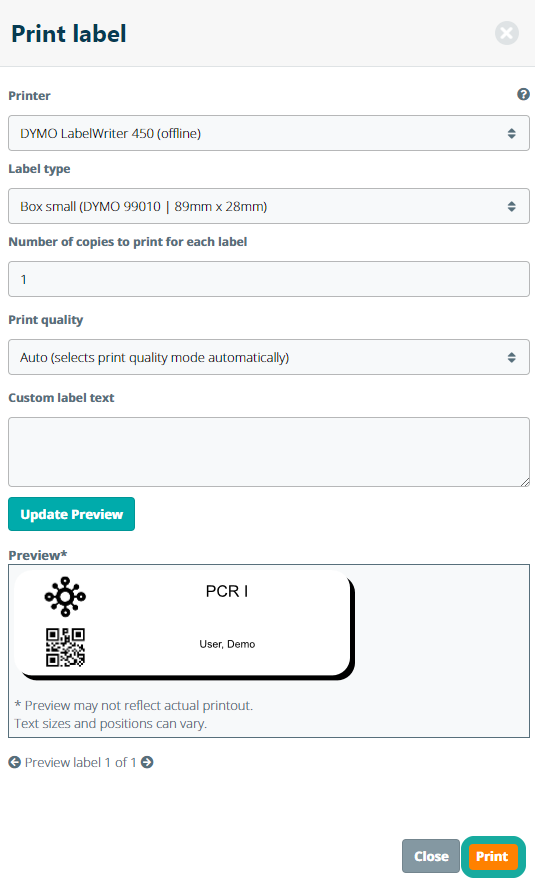 For labs that do not have a DYMO LabelWriter© or Zebra (ZPL) label printer, it is possible to use the generated 2D barcode which is displayed on device information sheet.