Upgrading an add-on
To manually upgrade an add-on (i.e. install a higher add-on version), you can add an add-on and select the add-on script (.js file).

All assets of the add-on such as the category, icons and images are automatically loaded and can be changed in needed. Click upgrade to complete the manually updating of the add-on in your system.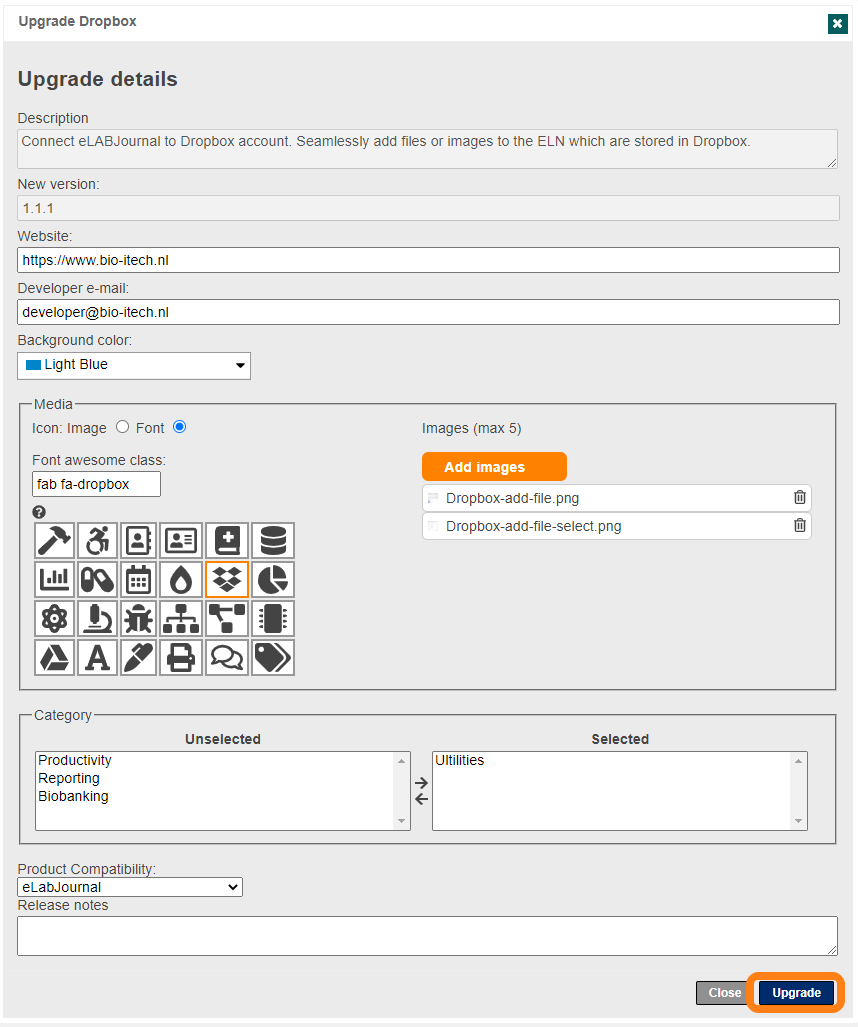 Any updated version of the existing add-on will automatically be recognized. Please note that for any add-on update, should apply a higher version number. The new add-on version will be listed in the Marketplace and offers users the option to update the add-on. In case you want to upgrade a public add-on you can click Fetch add-ons to retrieve the latest add-on updates from the set external add-on repository.