Add User to Group
To add a user to an existing group, navigate to Manage Accounts in the Organisation Admin panel. Find the relevant account by entering the email address and click Add user to Group.

Add user to an existing Group
Select the group within the organisation to which the user should be added and click Add. Optionally, set the selected group as the Active Group for a user to enforce that by the new login the user is automatically working in this group.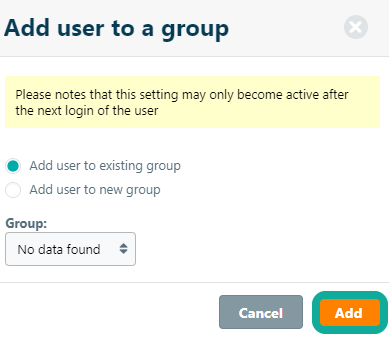 After adding the user to a group, the user will automatically be a member of the group and receive the user role that has been set by default for the group. Note that group administrators can also take care of adding users to their group.
Add user to an newly created group
After selecting the option Create new group, you can set a group name. Set the Group License and optionally, if you want to allocate a maximum number of seats, you can set the max number of allocated seats to the group. Read more about group licensing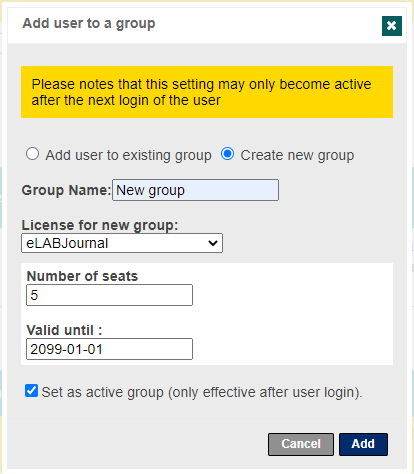 Click Add to create the group and add this user to this group. In case this user is not yet a member of any group, we recommend to set this group as the active group.