Adding Protocols
To add a procedure or SOP, go to My Protocols in the Protocols tab and click on Add Protocol.

Enter a name for the procedure in the appeared pop-up menu and click on Add to create the protocol. A new procedure is created to the different step in the procedure can be added by clicking on Add Step.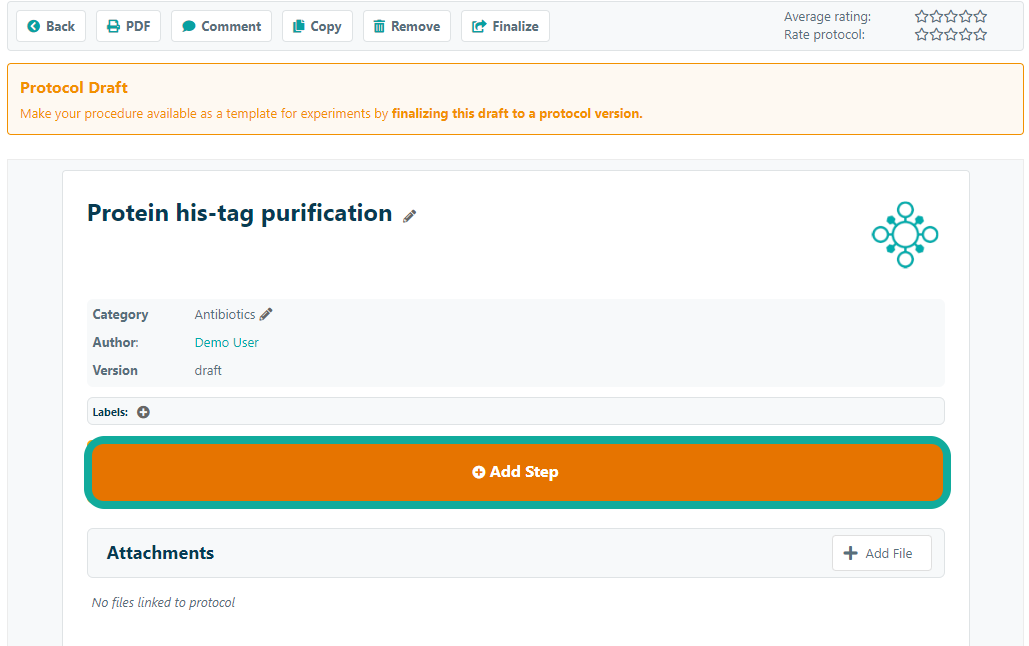 Note that newly created procedures are initially created as a draft and can only be shared or become available as a template in experiments after finalizing.