SDK add-on submission
After you have completed the development of the SDK plug-in, you can submit App for installation to the production environment.
Navigate to the Plugin Submission tab in My Account and click Create new Submission. Make sure to the developer mode is enabled to access the Plug-in Submissions tab.

Select the plug-in to upload, and enter a purpose of the plug-in and click Submit SDK Plug-in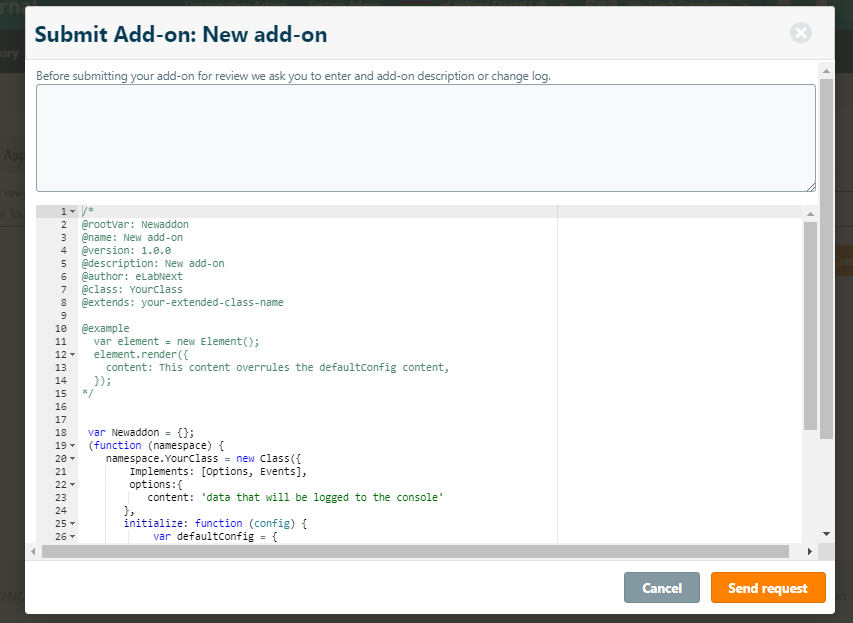 After your SDK plug-in is submitted, it will be reviewed and requires approval by our SDK development team. Note in case you want to send an update in the same version, use the option Send Update. In case you want to send an update of the SDK plug-in for review in new version, you can Create a new Submission.

Troubleshooting
Plug-in submissions tab is not available

- The plug-in submission tab is only available when developer mode is enabled )

Submission file not valid -

The submitted file needs to be a .js file, please check if the extension of the file is .js
In case you are experiencing difficulties with submitting your SDK plug-in for approval, please contact our customer care team.